Good news! Shandong Huxiwang Group was once again awarded as one of the top 100 comprehensive enterprises in the foundry industry and a leader in sub-industry
---
On July 26, 2022, the 7th National Foundry Industry Innovation and Development Forum Conference was held in Tianjin. The award-winning units of outstanding enterprises were commended. Shandong Huxiwang Group Foundry Co., Ltd. won the 4th China Foundry Industry Comprehensive Top 100 Enterprises, China Top 35 leading enterprises of automobile castings (black) in foundry industry.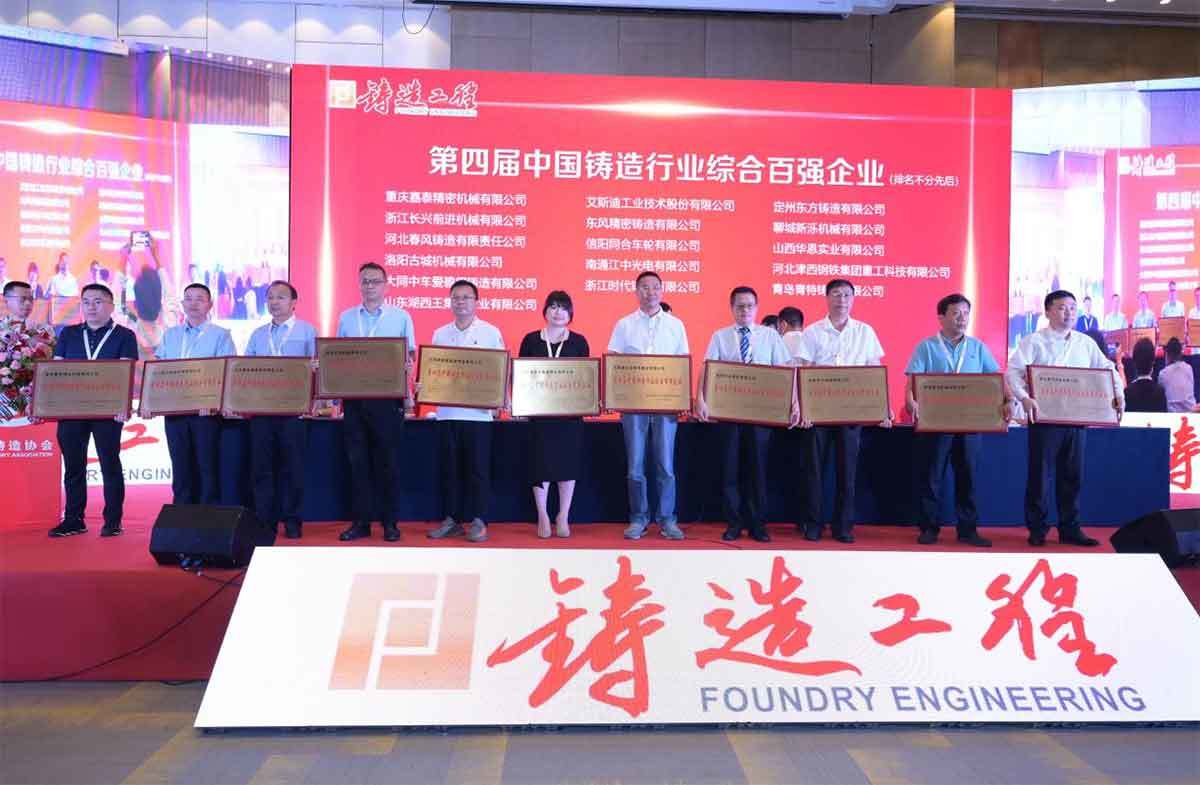 Zhu Lin, Assistant General Manager and Director of Investor Relations of Huxi Wang Group, accepted the commendation at the conference.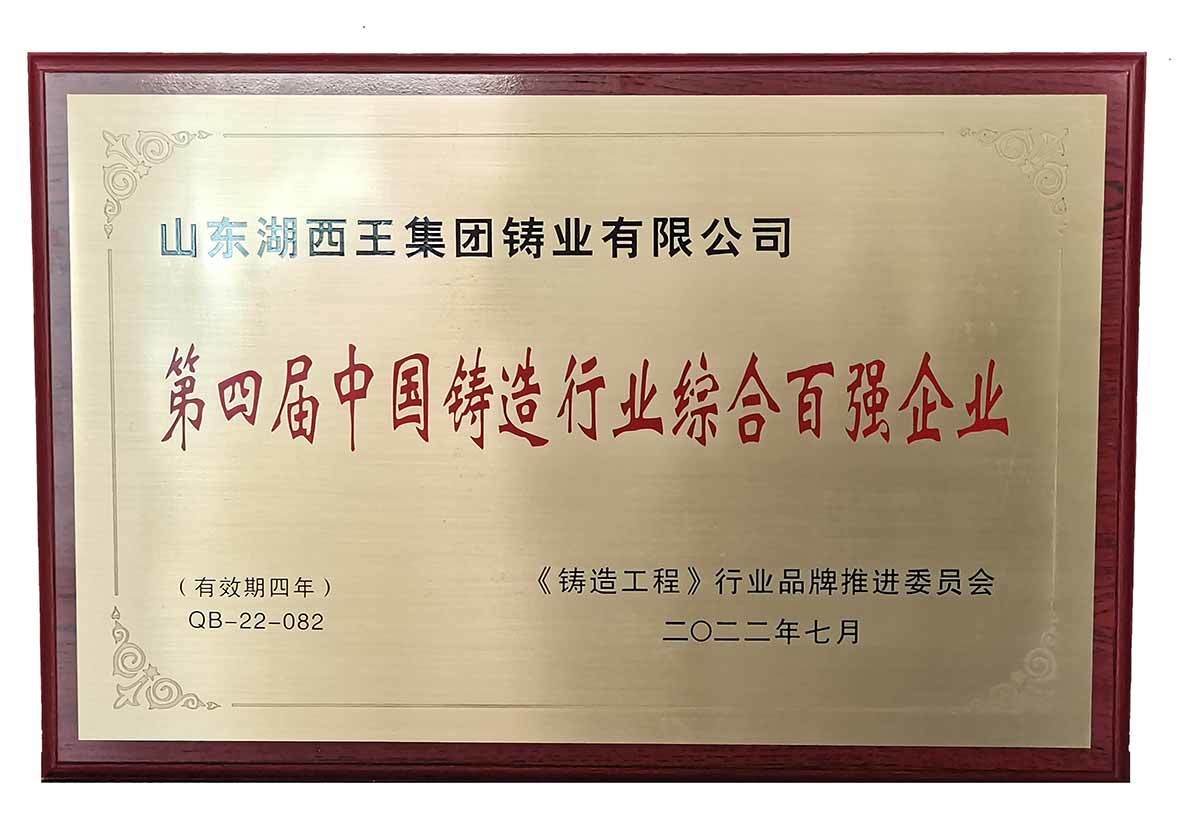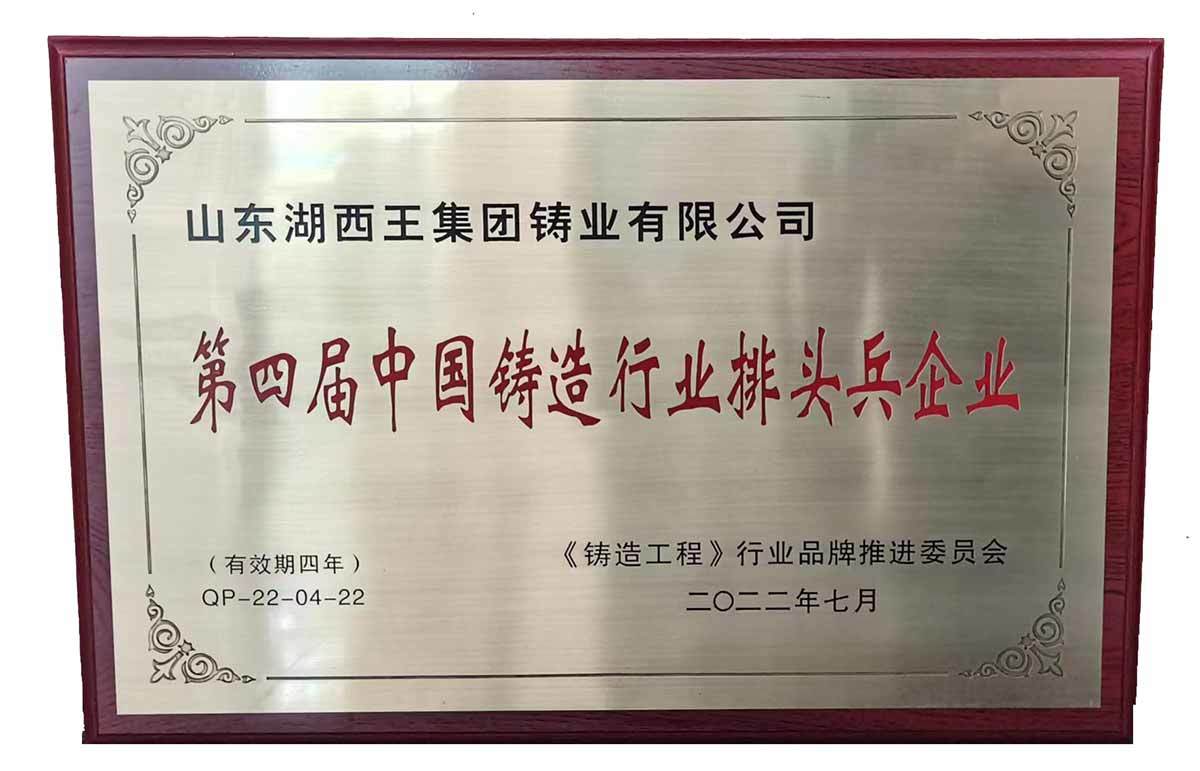 Founded in 1986, China Foundry Association is a 5A-level association in the industry. It is affiliated to the State-owned Assets Supervision and Administration Commission of the State Council and is also the most influential platform in the industry. It now has nearly 2,000 direct members, including 67 group members (covering more than 6,500 units). The comprehensive top 100 and sub-industry leading enterprises in the foundry industry are selected every 4 years, aiming to display the image of excellent foundry enterprises, establish industry standards, objectively and truly reflect the development achievements of China's foundry industry enterprises in recent years, and promote the transformation and upgrading of my country's foundry industry. Adjust the industrial structure and implement the "14th Five-Year" development plan for the foundry industry.
As a council unit of China Foundry Association, a comprehensive top 100 enterprise in China's foundry industry and a pioneer enterprise, Huxi Wang Group will keep pace with the times, innovate and develop, and devote itself to leading and promoting the technological update and industrial upgrading of my country's foundry industry, in order to boost China's Provide strong support for the realization of the dream of transforming from a "great casting country" to a "powerful casting country".