Li Qinghua, Minister of Human Resources Department of the National Manufacturing Fund, and his party visited Huxi Wang for investigation and exchange
---
On July 24, Li Qinghua, Minister of Human Resources Department of the National Advanced Manufacturing Fund, and his party visited Shandong Huxiwang Group Foundry Co., Ltd. (hereinafter referred to as Huxiwang) for research and exchange. Jia Hailong, member of the Standing Committee of the Shanxian County Party Committee, member of the Party Group of the County People's Government, and Deputy County Mayor, Fan Tingxun, Director of the County Government Inspection Office, and Wang Tao, Deputy Secretary of the Party Working Committee of the Beicheng Sub-district Office, accompanied the investigation. Chairman Zhu Qijun and Assistant General Manager Zhu Lin warmly received.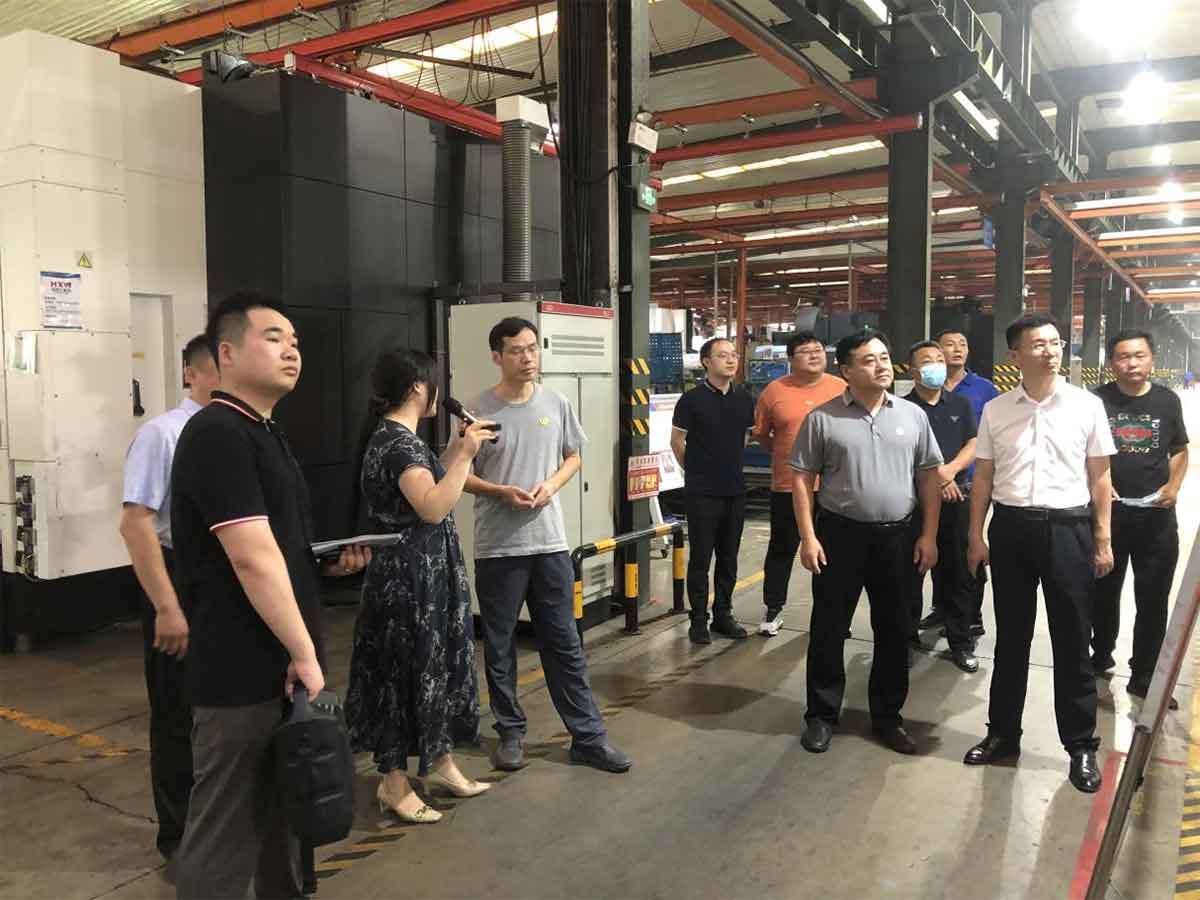 In the machining workshop, assistant general manager Zhu Lin (hereinafter referred to as Mr. Zhu) introduced the company's product fields, service customers and other basic conditions of the company in detail, and focused on the company's high-precision, high-precision equipment, Japanese Mazak equipment and other core technologies, Project cases, business progress, etc.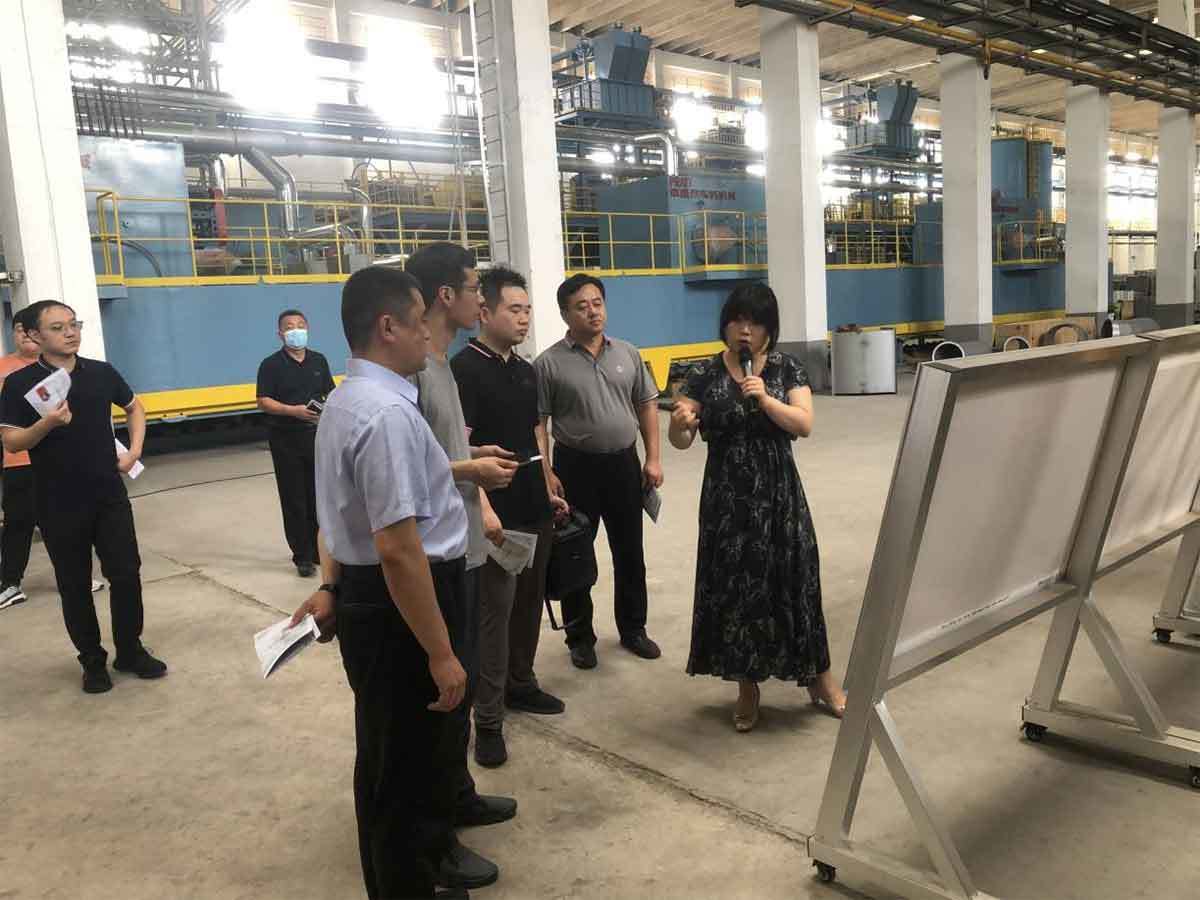 Afterwards, Li Qinghua and his party visited our company's intelligent production workshop. Mr. Zhu introduced the current project progress, development prospects and future plans in detail. Mr. Zhu said that "Huxi Wang Group's intelligent production technology transformation project is a preferred project for the conversion of new and old kinetic energy in Shandong Province. , the project ranks in the forefront of the country with the core advantages of green, intelligent, high efficiency and high precision. Li Qinghua inquired in detail about the key technical problems encountered by the foundry industry at home and abroad, and fully recognized the marketization and industrialization of Huxi King. , and said: "For projects that solve the bottleneck problems of core technologies and key materials, the Advanced Manufacturing Fund will be listed as a key support object."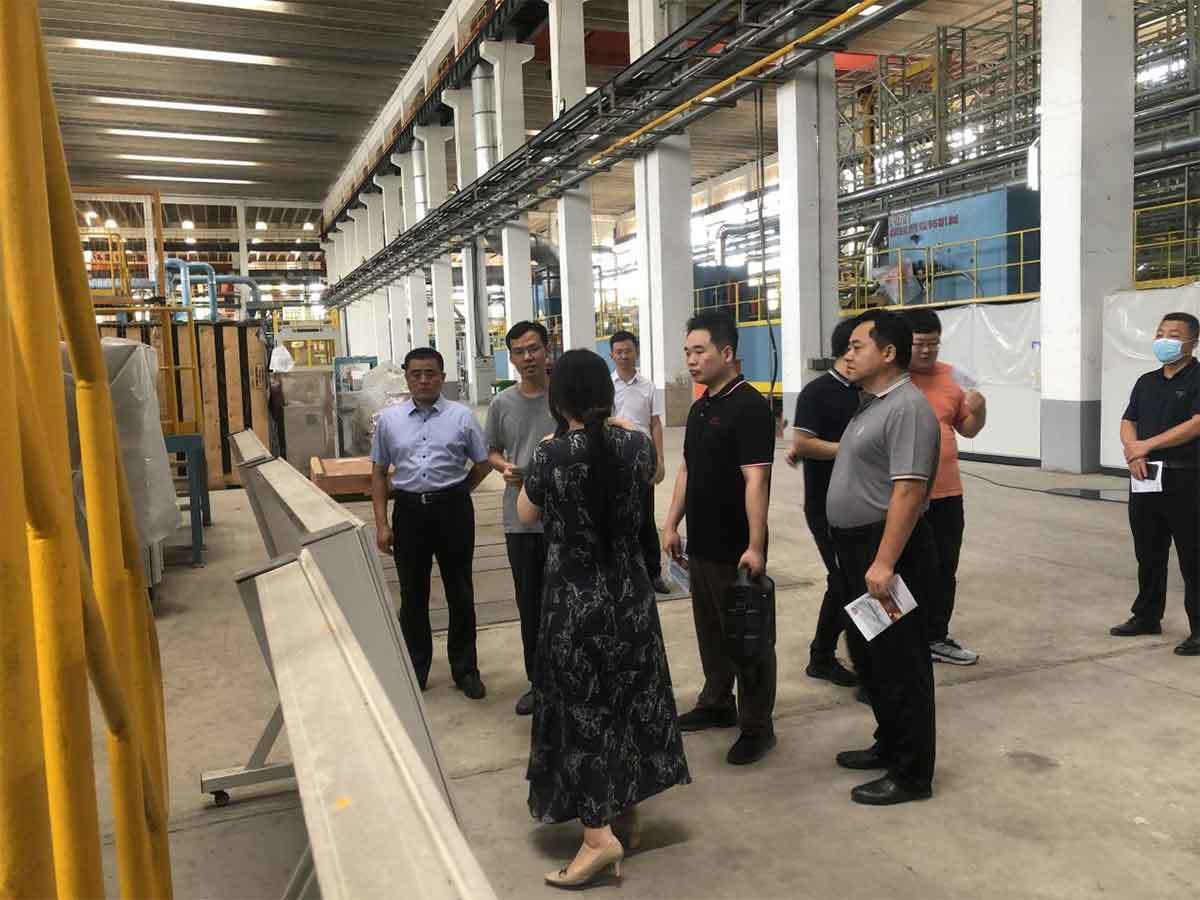 In the next step, Huxi King will continue to increase investment in research and development, give full play to the role of enterprise innovation, and continue to promote the establishment of industrial funds. Accelerate the integration of science and technology, finance, and industry, further promote the transformation of scientific and technological achievements, and achieve high-quality innovation and development of enterprises.