The Successful First Iron Pouring!
---
On August 2, 2023, at 11:08 am, a historic moment arrived at the intelligent new workshop of Shandong Huxi Wang Group: the successful first iron pouring!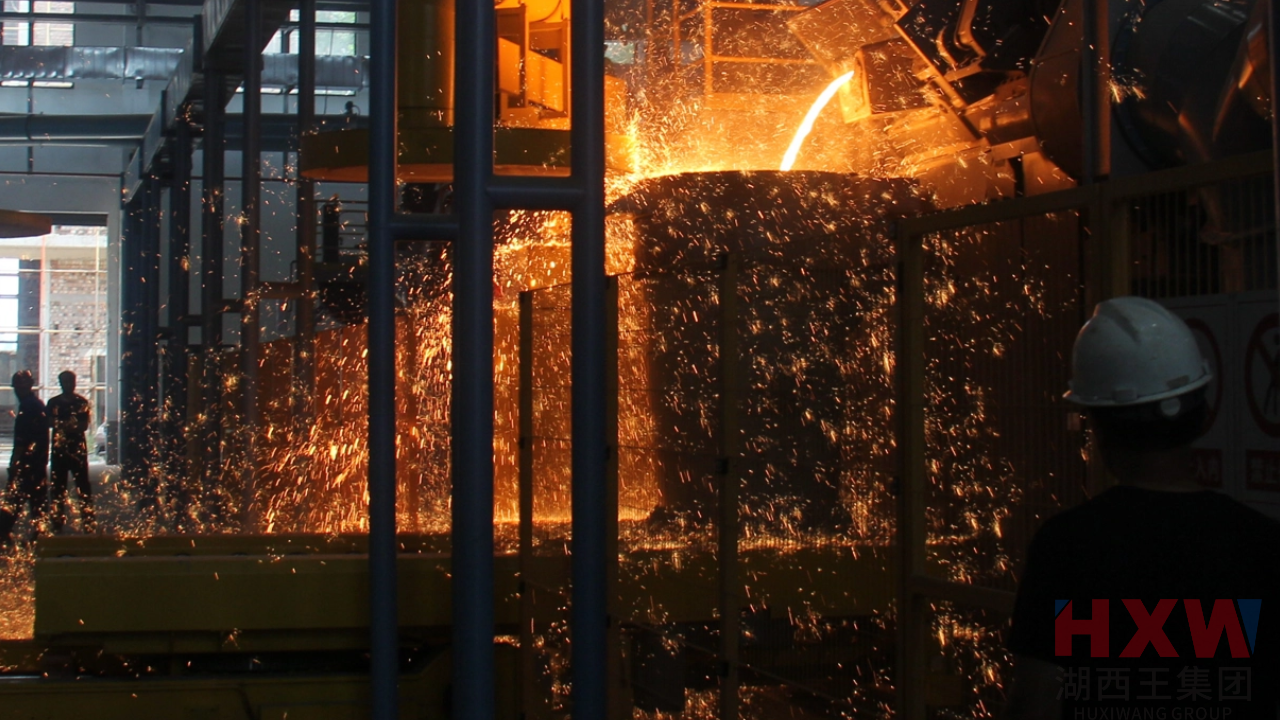 The furnace body flipped, and the first batch of hot molten iron slowly poured into the iron ladle from the tapping hole of the medium-frequency induction furnace. It was then transported to the casting area for pouring. The first batch of molten iron in the new iron workshop was successfully poured!

Huxi Wang Group has meticulously built an intelligent new workshop, introducing advanced technology and equipment, implementing precise casting and intelligent conveying, and achieving full-process quality traceability. The annual design capacity for total casting is 150,000 tons.

We believe that in the future, Huxi Wang Group will continue to lead the foundry industry into a new era of green, intelligent, efficient, and energy-saving, contributing China's top strength to the global high-end equipment industry!
HUXIWANG GROUP
---
For more than 20 years, it has provided high-quality, low-cost and sustainable castings and bearing parts for six major fields including agricultural machinery, commercial vehicles, construction machinery, robots and industrial equipment, wind power, special vehicles and rail transit. The customers are mainly high-end It is one of the world's top 500 equipment manufacturing companies, and has been awarded the title of "Excellent Supplier" for many years. Products cover more than 20 developed countries and regions on four continents.