Caring for Employee Health, We Take Action
---
In order to better care for the occupational health of our employees, Hu Xi Wang Group has taken proactive actions by organizing the annual free occupational disease examination event.
This occupational disease examination event was organized in collaboration with professional health institutions and tailored to the characteristics of the foundry industry. It aims to control and eliminate occupational hazards by providing a range of specialized examination projects. These projects include, but are not limited to, occupational noise, dust, harmful gases, etc. The company provides employees with occupational disease screening, lung function tests, hearing tests, and comprehensive assessments of physical conditions.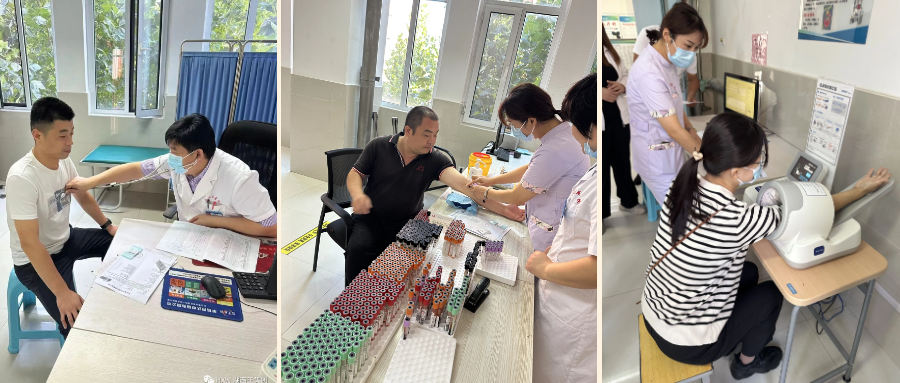 The occupational health of employees is the key factor for the long-term and stable development of the company. Huxiwang Group organizes occupational health examination, invites professional lecturers to explain the hazards of occupational diseases, preventive measures and relevant laws and regulations to employees, constantly improves employees' awareness of self-protection, and protects their health and rights and interests.
HUXIWANG GROUP
---
For more than 20 years, it has provided high-quality, low-cost and sustainable castings and bearing parts for six major fields including agricultural machinery, commercial vehicles, construction machinery, robots and industrial equipment, wind power, special vehicles and rail transit. The customers are mainly high-end It is one of the world's top 500 equipment manufacturing companies, and has been awarded the title of "Excellent Supplier" for many years. Products cover more than 20 developed countries and regions on four continents.